Update: Our PRO-TREAD Transportation Library has expanded!
Distribution community, take note: our PRO-TREAD library has doubled in size, expanding from 74 courses to 143 (see full course list below). These new additions provide deeper learning in courses such as defensive driving, operating medium duty trucks, and warehouse safety, and introduce a comprehensive, wide array of new topics, outlined below.
The Alchemy learning platform provides the flexibility to deliver this training in your facility, or remotely – with all records centrally stored in Alchemy Manager. This ensures even your truck drivers are up to date on training. They can simply log in and learn at home or on the road to complete their assigned training. Decrease your truck drivers' risk level while decreasing the cost of insurance for your company!
Have a distribution element to your business, but not familiar with the PRO-TREAD library? Watch this 90-second video to see how your peers are saving countless hours and driving down insurance costs.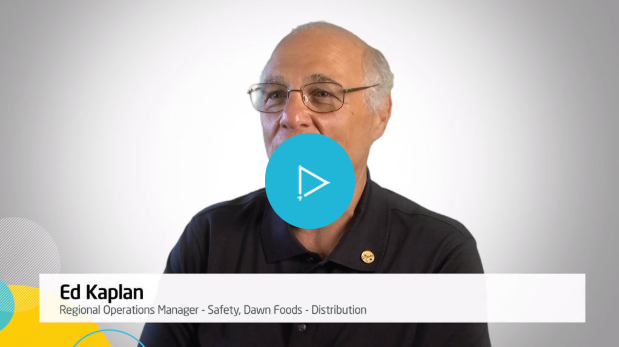 FULL LIST:
Accident Procedures
Air Brakes
Ammonia Awareness
Automobiles – Avoiding Fixed Objects
Automobiles – Defensive Driving
Avoiding Fixed Objects
Avoiding Fixed Objects – Medium Duty Truck
Avoiding Roadside Collisions
Backing and Docking Enhanced
Backing and Docking – Medium Duty Truck
Back Injury Prevention
Basic Vehicle Controls
Bloodborne Pathogens
Box Cutting
CARB
Cargo Handling
Cargo Securement
CDL Basics
Communication Enhanced
Communication – Medium Duty Truck
Confined Space
Coupling Uncoupling
CSA Overview
Customs Security Awareness
Defensive Driving Enhanced
Defensive Driving – Medium Duty Truck
Driver Disqualifications
Driver Distractions
Driver Distractions – Medium Duty Truck
Driver Qualifications
Driver Wellness
Drug and Alcohol Awareness
DVIR Pre / Post Trip Inspections
Emergency Maneuvers
Emergency Response Plans
Environmental Compliance Issues
Fatigue Management
Fatigue Management – A Guide for Families
Fifth Wheel
Fire Prevention
Flatbed Safety
Forklift Fundamentals
Forklift Operations
Forklift Propane and Battery Replacement
Fuel Island Procedures
Fuel Management
Hand Truck Safety
Hazard Awareness
Hazard Awareness – Medium Duty Truck
Hazmat Communication Rules
Hazmat Driving and Parking Rules
Hazmat Loading and Placarding
Hazmat Security Awareness
Heat Illness
Hours of Service
Hours of Service – No Sleeper
IBT – Avoiding Fixed Objects
IBT – Backing and Docking
IBT – Basic Vehicle Controls
IBT – Defensive Driving
IBT – Driver Distractions
IBT Hours of Service
IBT – Intersections
IBT – Left Turns
IBT – Pre-Trip Inspection
IBT – Rear End Collision Avoidance
IBT – Right Turns
IBT – Space Management
IBT – Speed Management
IBT – Winter Driving
Identification and Diagnosis of Malfunctions
Introduction to Electronic Logging Devices
Ladder Safety
Lift Gate Safety
Lockout Tagout
Log Books
Longer Combination Vehicles
Mounting and Dismounting
Night Driving
Night Driving – Medium Duty Truck
Pallet Jacks
Parking Lots
Personal Protective Equipment
Pre-Trip Inspections Enhanced
Pre-Trip Inspection Without Exercises
Preventive Maintenance
PRO-DEFENSE – MDT – An Approach to Safe Driving
PRO-DEFENSE – MDT – Distractions
PRO-DEFENSE – MDT – Effective Communication
PRO-DEFENSE – MDT – Essential Planning
PRO-DEFENSE – MDT – Evaluating Space
PRO-DEFENSE – MDT – Fatigue Management
PRO-DEFENSE – MDT – Navigating Hazards
PRO-DEFENSE – MDT – Speed Management
PRO-DEFENSE – An Approach to Safe Driving
PRO-DEFENSE –Distractions
PRO-DEFENSE – Effective Communication
PRO-DEFENSE – Essential Planning
PRO-DEFENSE –Evaluating Space
PRO-DEFENSE – Fatigue Management
PRO-DEFENSE – Navigating Hazards
PRO-DEFENSE – Speed Management
Railroad Safety
Rear End Collision Avoidance
Road Rage
Roadside Inspections
Roll Over Prevention
Safe Lifting
Safe Lifting Driver
Safe Operation of Manual Pallet Jacks
Safe Operation of Trailer Doors
Safely Raising and Lowering Landing Gear
Sanitary Transportation Act – What Drivers Need to Know
Seat Belts
Seat Belts – Medium Duty Truck
Security Awareness
Skid Control
Sleep Apnea
Slips, Trips, and Falls
Space Management Enhanced
Space Management – Medium Duty Truck
Space Management Workshop
Speed Management Enhanced
Speed Management – Medium Duty Truck
Spill Response
Summer and Mountain Driving
Tanker Pre-Trip
Tanker Rollovers
Terminal Trucks
Tire Chains – HDT / MDT
Trailer Loading / Unloading Procedures
Trip Planning
Truckers Against Trafficking
Urban Driving – HDT
Urban Driving – MDT
Visual Search
Visual Search – Medium Duty Truck
Whistle Blower Protection
Winter Driving
Winter Driving – Medium Duty Truck
Winter Driving – No Chains
Workplace Awareness