Alchemy of Leadership Course Is Now Available in Canadian French
Intertek Alchemy understands that the success of your supervisors is critical to the success of your company. With that in mind, we're excited to announce that our online leadership development program –The Alchemy of Leadership – is now available in Canadian French. While the audio for the course will still be in English, we have added subtitles in Canadian French to help support your diverse workforce.

(Screenshot of translated scenario video)
The Alchemy of Leadership library teaches existing, new, and emerging supervisors the skills they need to be effective leaders. This add-on library includes:
20 concise eLearning courses with real-life manufacturing situations

Interactive exercises for comprehension and engagement

Printable takeaways for easy reference

Reinforcement tools to keep information top-of-mind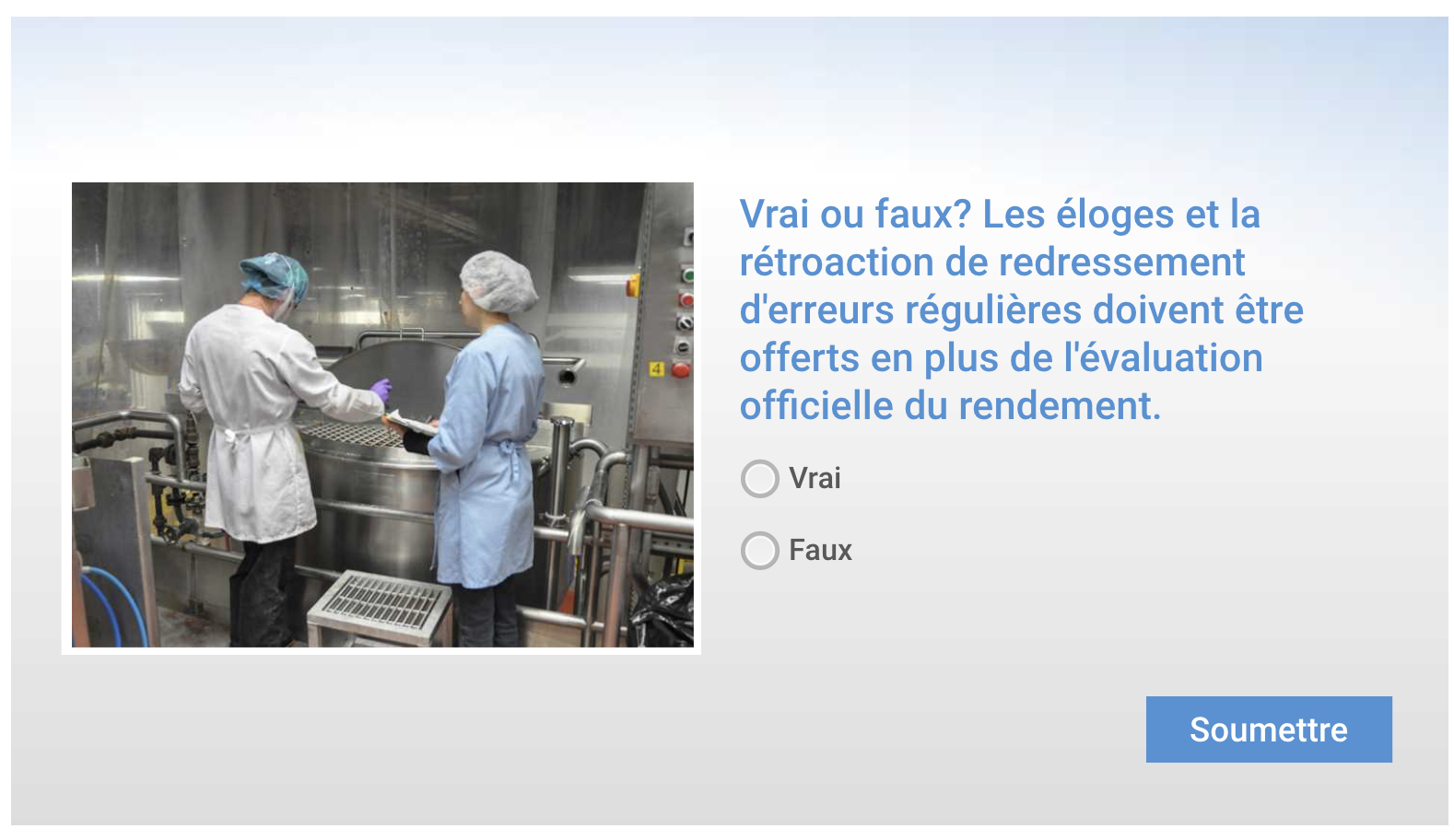 (Screenshot of translated exercise)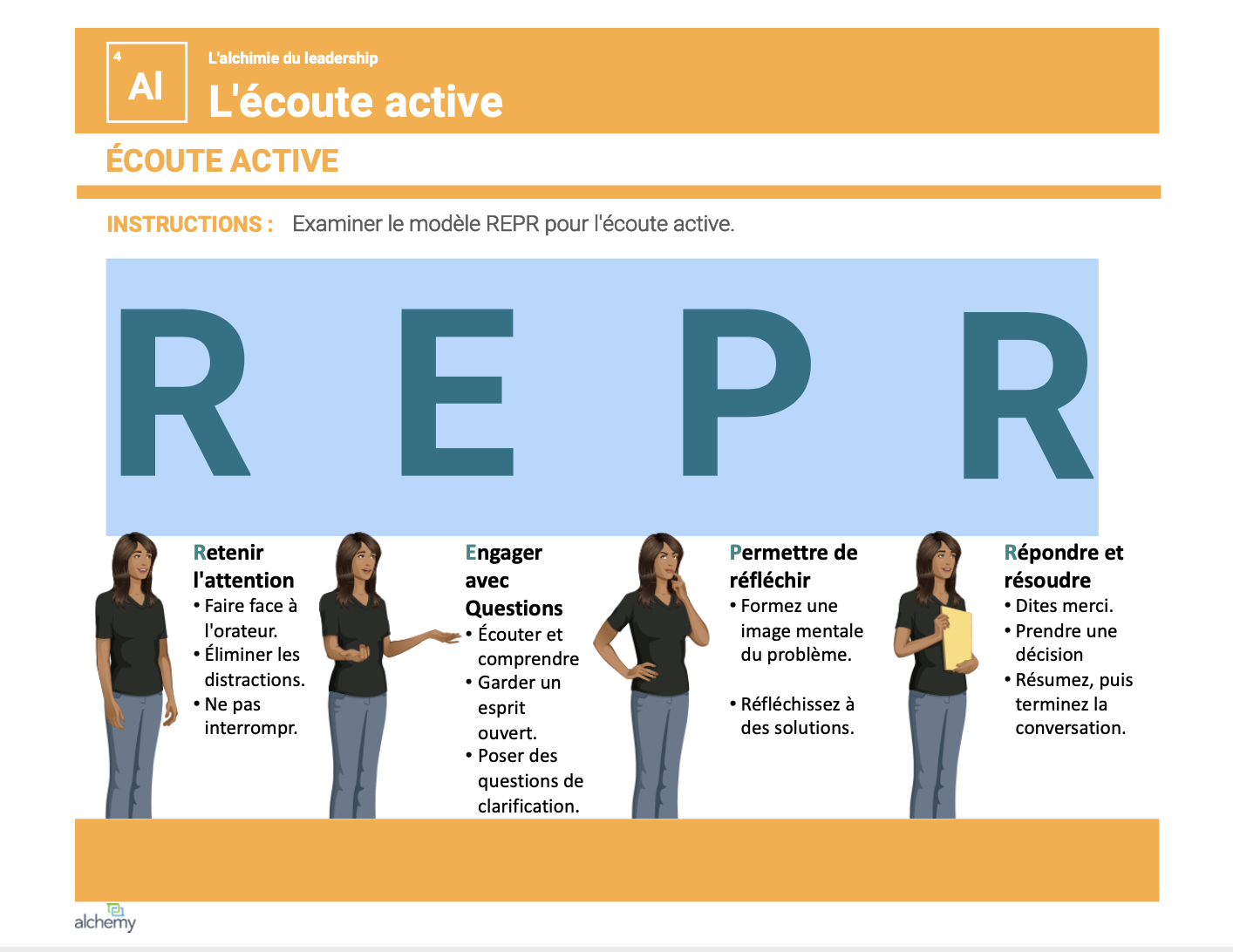 (Screenshot of translated learning aid)
Watch this video to learn more about this premier library.
Contact your Account Manager to add Alchemy of Leadership to your course library today!