New Reporting Functionality and More Updates in Alchemy Manager
We've been hard at work these past several weeks, adding new functionality to Alchemy Manager that saves your admins and learners valuable time in their day. Below are some features we released over the past couple of months:
1. Alchemy and Creator Courses Now Save Progress
We understand that interruptions can sometimes occur during your employees' eLearning training, which causes them to be unable to finish a course. With that in mind, we've added the ability for your employees to pick up here they left off in an eLearning course to minimize time off the production floor.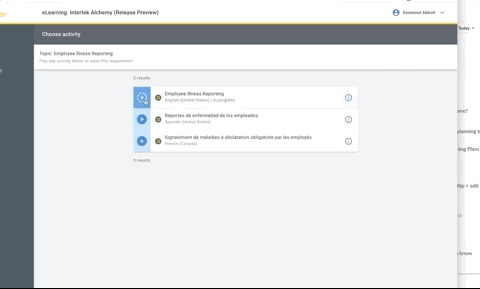 2. L

earning Plan Activity Ordering in eLearning
Instead of the courses defaulting to alphabetical listing, we've made it effortless for you to set the order for courses & activities in eLearning – providing you the control you need over your training curriculum. So you can set a preferred order for courses that makes the most logical sense for your organization.
When editing a learning plan, admins can drag and drop the preferred order of activities.

In the future, this functionality will also be available in Player and Kiosk mode.
3. Smart Learning Plan Matrix Report
You may have noticed we started designating new, customizable reports as "Smart reports." And now we've built our most popular report – The Learning Plan Matrix Report – as a Smart report.
The Smart Learning Plan Matrix has been significantly improved and streamlined to make it easier and more powerful than ever to use. You now have complete control over how your learning plan information is displayed by easily customizing your columns and order, filtering to your liking, and saving each view for future use.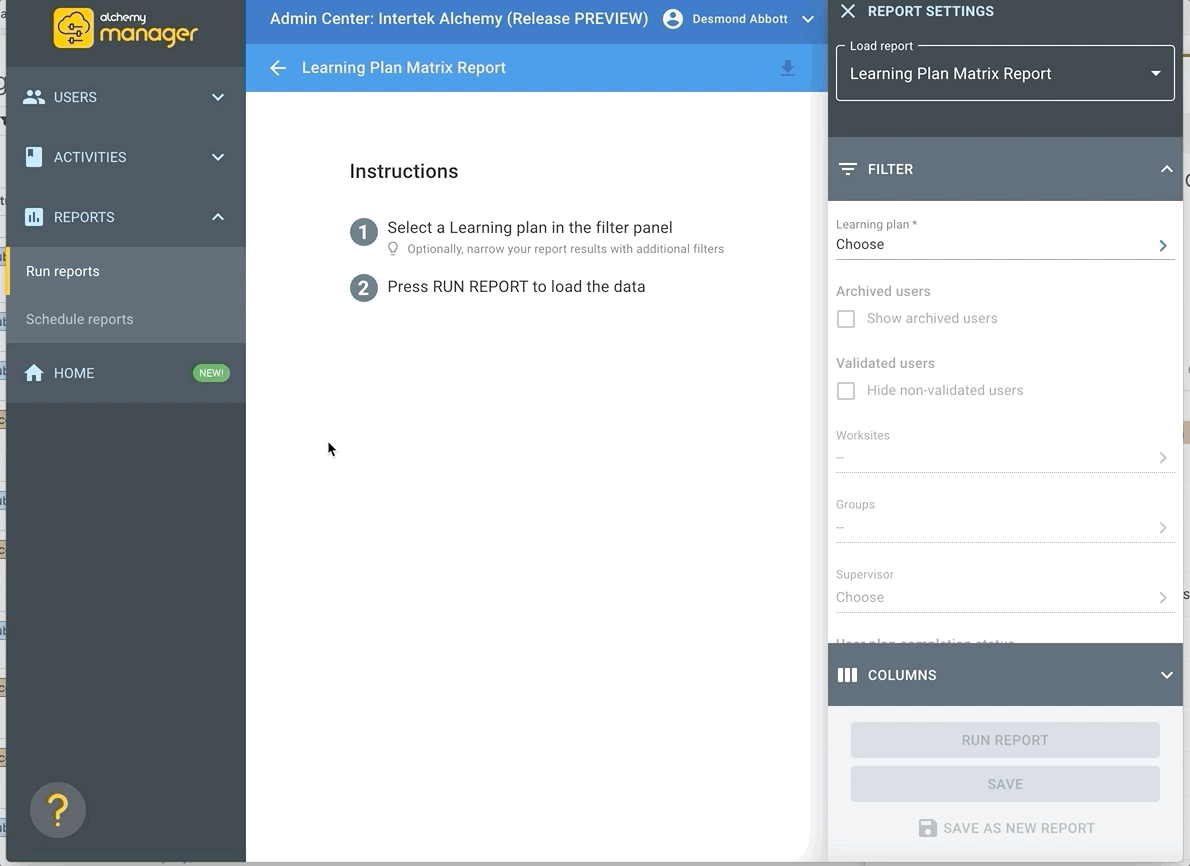 4. S

aved Smart Reports
Smart reports just got better – you can now save multiple report views – including filters and column preferences for easy access later. These saved reports will be handy for our clients who have numerous worksites or specific training activities they regularly need to monitor. Also, you can now set each report to have your favorite view show up as the default.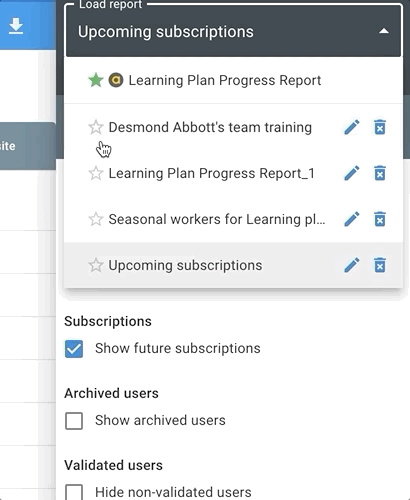 As always, we value your feedback and hope to hear from you as you use the new features. If you have any questions, please contact Support.