Now Available: New and Updated Courses for Your Operations Team
Intertek Alchemy strives to keep our course libraries aligned with current industry best practices and regulatory standards. We're excited to announce two new complimentary courses and four updated courses that provide you with the appropriate training to address your operations' key sanitation and pest-control responsibilities.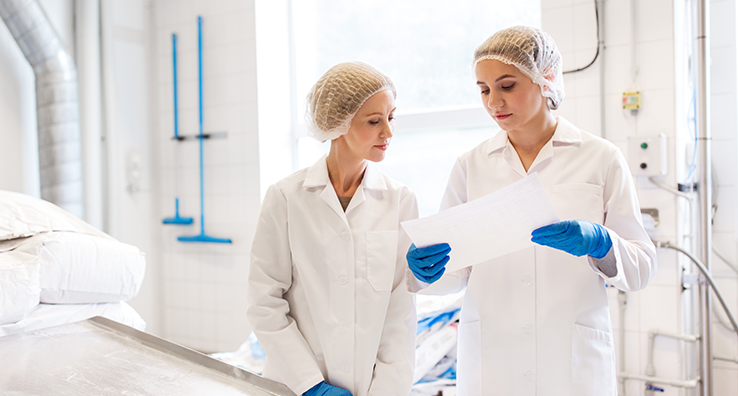 It's critical now more than ever to make the right sanitation choices to protect food safety and your product quality. In these new and updated courses, your frontline workers will learn how to:
Recognize the difference between cleaning, sanitizing, and disinfecting

Identify best practices for cleaning and sanitizing different environments

Eliminate pest access and harborage in production areas

Respond effectively and safely to a hazardous chemical incident
Newly added course list:
UDM0204 Sanitation Theory: Overview under the Food Safety Category

UEM0210 Chemical Safety: Introduction under the Workplace Safety Category
Updated Course List
UDM11 Cleaning and Sanitizing Procedures for Food Manufacturers has been renamed UDM11 Cleaning and Sanitizing: Wet Environments, and you can find this course under the Food Safety Category

UDM11Y Cleaning and Sanitizing in a Dry Foods Facility has been renamed UDM11Y – Cleaning and Sanitizing: Dry Environments, and you can find this course under the Food Safety Category

UDM19 Effective Pest Control Practices has been renamed Pest Control: Effective Practices, and you can find this course under the Food Safety Category

UEM25 – GHS: Labels under the Workplace Safety Category
These courses are available in English, Spanish, and Canadian French via eLearning and Player under the Food Safety and Workplace Safety Alchemy categories.
Here's a quick video to walk you through the process of downloading courses to your Player computers.
If the download did not work… you are most likely on an older version of Player and need to upgrade to Player 7. The process is quick and easy:
Download the Player 7.06 upgrade.

Open the zip file, extract ALL files and folders to your Player computer.

Double click on the "AlchemyPlayerSetup" file.
Congrats! You're ready to follow the Player 7 instructions above to download the new course.
If you're unable to upgrade at this time, please contact Support and we will assist you.